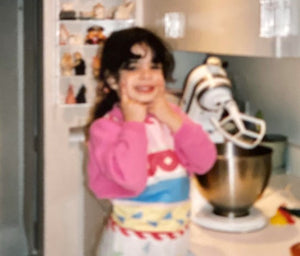 BORN TO PLAY & EAT
Sydney grew up in Chicago surrounded by delicious snacks and treats from her family's baking business. However, it wasn't until her father's diagnosis with pancreatic cancer that she realized the importance of nutrition in our overall health. Determined to help others lead healthier lives through food, Sydney pursued a degree in nutrition from the Institute for Integrative Nutrition (IIN) and joined the board of Common Threads.
Our Mission
At SydPlayEat, our mission is to provide a culinary experience that elevates everyday meals through the use of high-quality, unique, and flavorful ingredients. By creating gourmet and versatile products such as SydSauce and SydSalt, we aim to inspire and empower food-savvy people to explore new flavors and take their at-home eating and cooking to the next level. We strive to be more than just a brand, but a community of food enthusiasts who share a passion for delicious and healthy meals.
Play Before You Eat
To help you play with your food and discover new flavors, we offer a range of gourmet and clean ingredients, including our own line of condiments: SydSauce and SydSalt. These black truffle hot sauces and seasoning salts are made with natural, recognizable ingredients and can turn any meal into a gourmet experience.
SHOP SYDSAUCE & SYDSALT