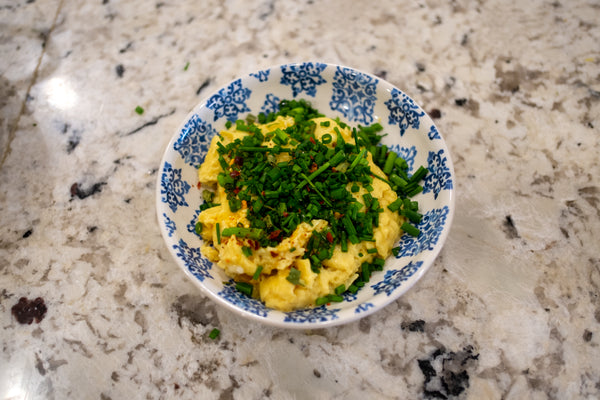 Japanese Style Eggs
Tired of the same old boring eggs? Kick it up a notch with a Japanese spin on a classic recipe, along with real black truffles from SydSauce and SydSauce.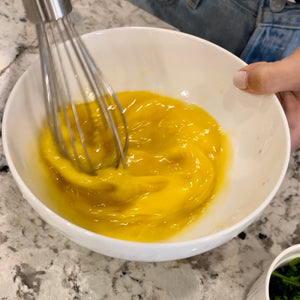 Step1
Break two eggs into a mixing bowl. Add 1 tbs of soy sauce into the egg mixture (use less if you don't want it as salty). Add your two drops of water into here as well. Take a whisk and start mixing until you see small bubbles form, about 30 seconds. The longer you whisk, the fluffier the eggs will be.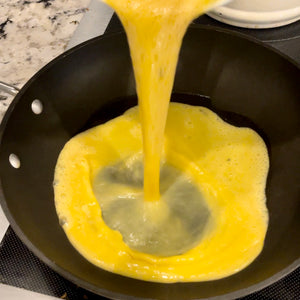 Step 2
Add 1 tbs of sesame oil into the pan and place it on the stove on medium heat. Let it heat up for a minute before putting eggs in.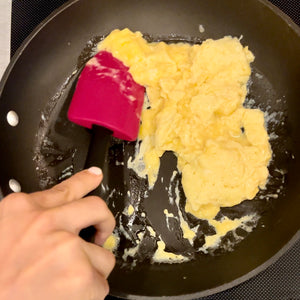 Step 3
Pour the eggs into the pan and let them cook. Poke around the edges with a spatula often to prevent sticking. Cook for a few minutes until it looks fully cooked and slightly browned on the bottom.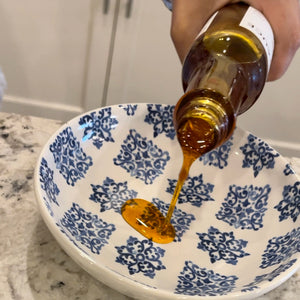 Step 4
Coat the bottom of your serving dish with ½ tbs of SydSauce. Take the eggs gently out of the pan and place in the dish.