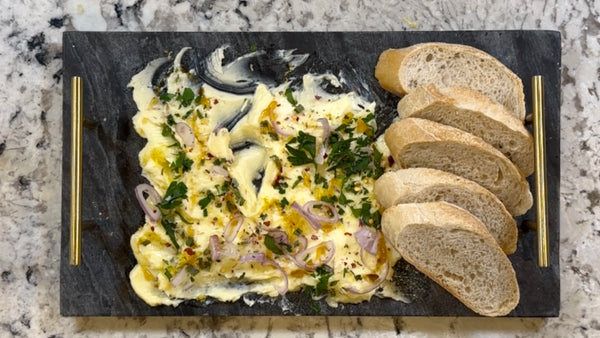 Butter Board
We hopped on the latestbutter boardtrend, but put our own unique SydPlayEat spin on it: Black truffles, chive blossoms, lemon zest, parsley, shallots and hot honey.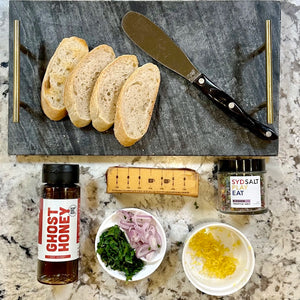 Ingredients
2 sticks butter at room temperature
Lemon zest
Parsley chopped
Shallots sliced
Hot honey
Toasted bread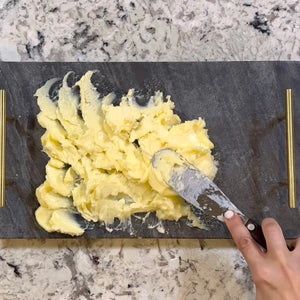 Step1
Spread room temperature butter on charcuterie board or chopping block. We recommend adding butter in pieces for more appealing plating. Make sure to leave room on the side of your board to place bread for later.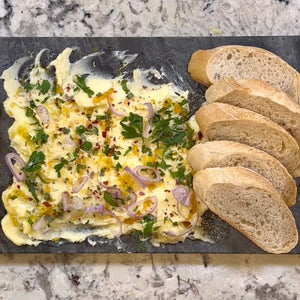 Step 3
Drizzle on hot honey in a wave and add sliced bread on the side. Break apart pieces of bread and scoop up butter. Enjoy!