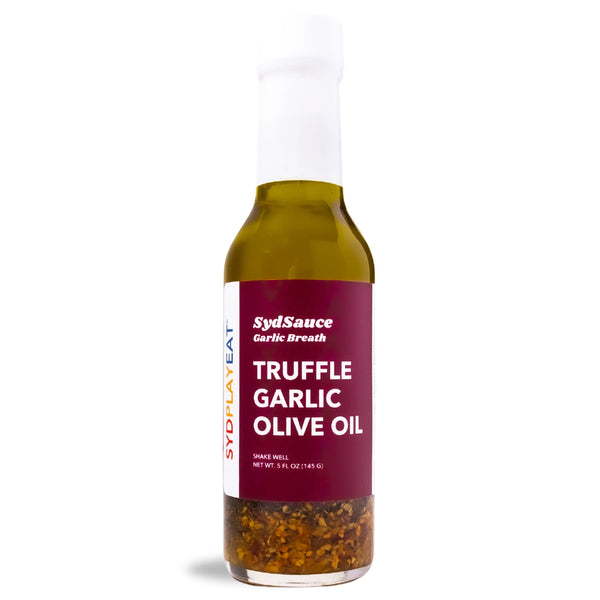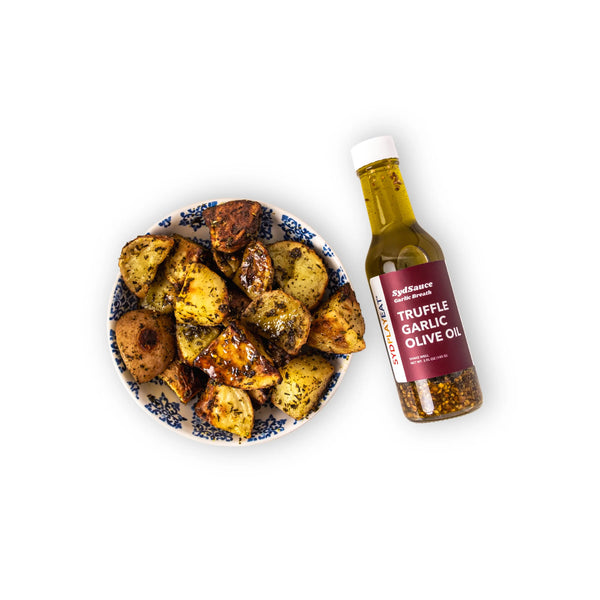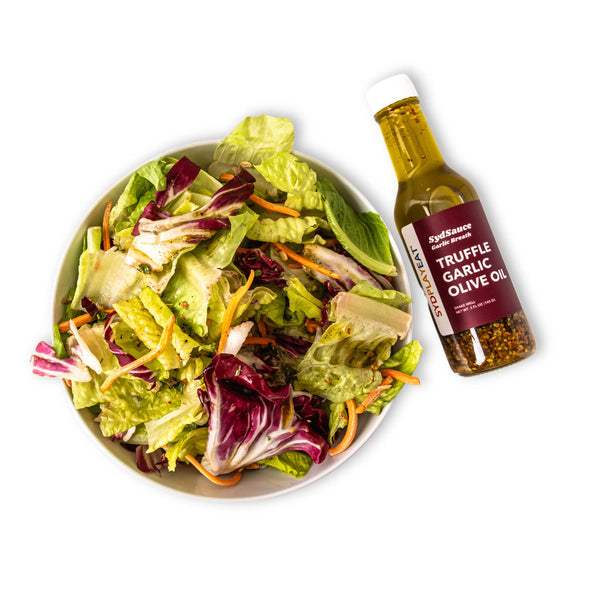 SydSauce Garlic Breath - Truffle Garlic Olive Oil
Whoever thought garlic breath could be so inviting? Dive nose-first into this SydSauce. We combine the savory flavors of garlic, onion and shallots with black truffles and roast it in organic olive oil, making it the ultimate addition for any foodie looking to elevate their eating and cooking game.  
Use SydSauce Garlic Breath as a finishing touch or during cooking for morning eggs, midnight pizza, date night pasta, movie popcorn, roasted chicken, potato, and more.
Free Shipping on $45+ Orders