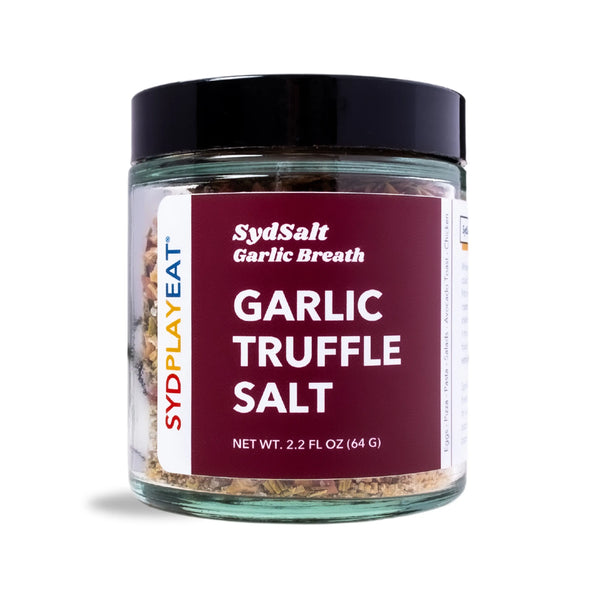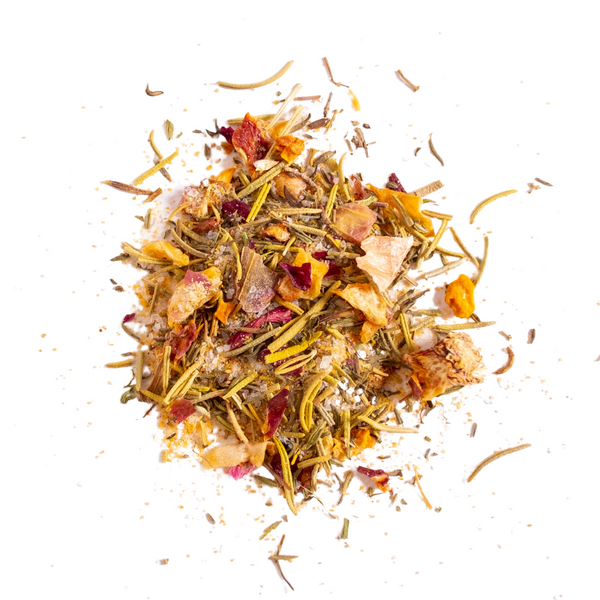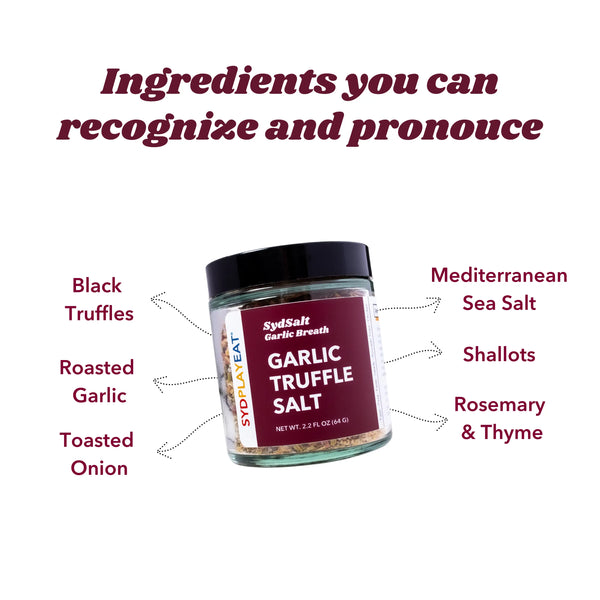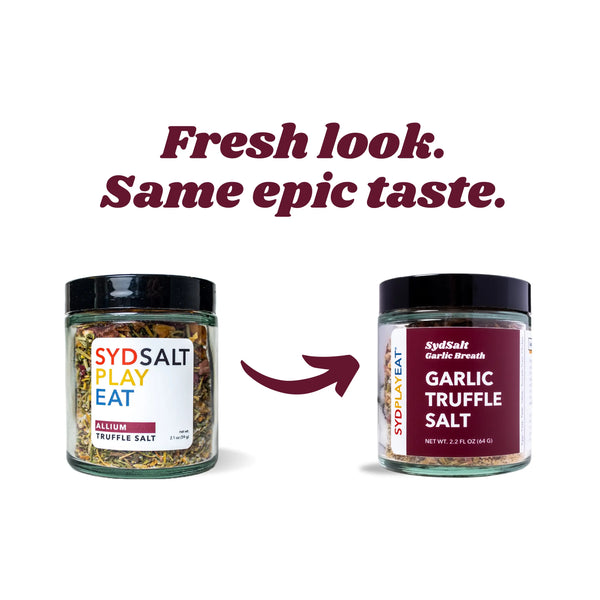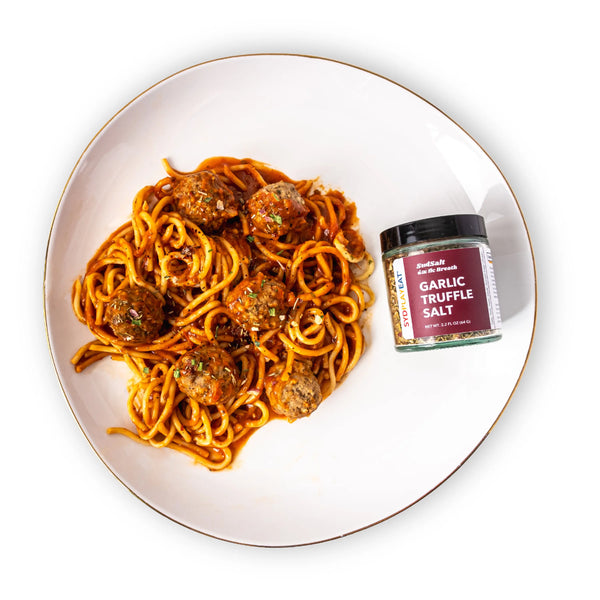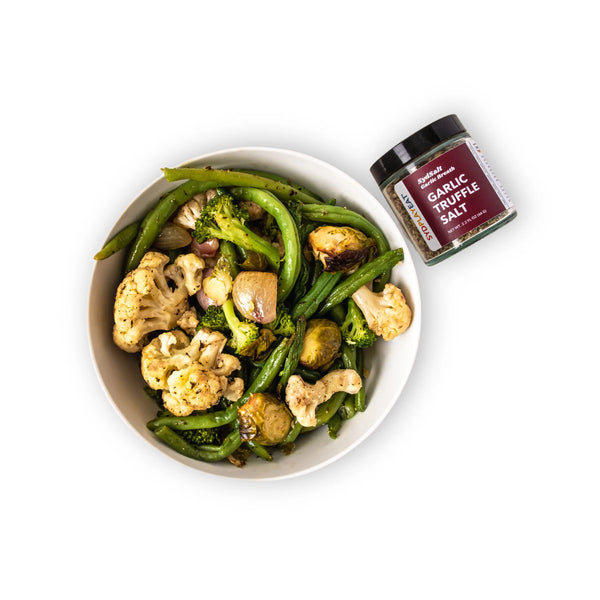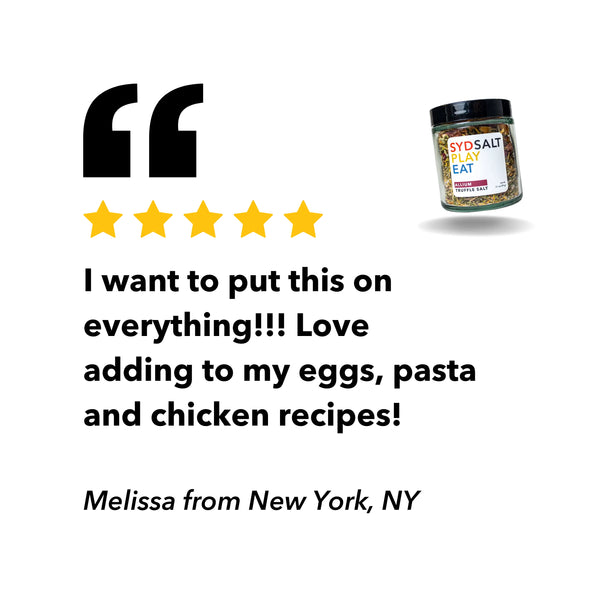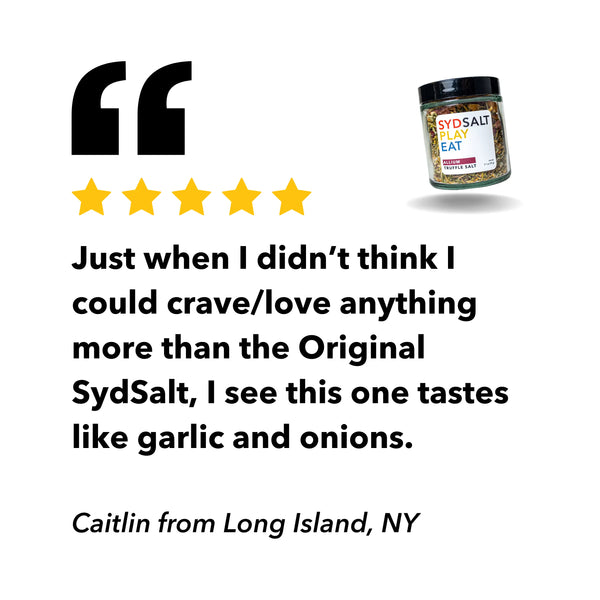 SydSalt Garlic Breath - Garlic Truffle Salt
Introducing SydSalt Allium, the ultimate seasoning for any foodie looking to elevate their eating and cooking game. We've combined roasted garlic, toasted onion, and shallots with rosemary and thyme, black truffle, and Mediterranean sea salt.
No more chopping and mincing - simply sprinkle on SydSalt Allium and transform any dish into a gourmet masterpiece. Get yours today and discover the convenience and flavor of SydSalt Allium for yourself!
Free Shipping on $45+ Orders
Why You'll Love It
We've taken the classic flavors of allium plants - garlic, onion, and shallots - and elevated them to new heights by roasting the garlic and toasting the onion for extra depth of flavor. With SydSalt Allium, you can easily add a gourmet touch to any dish. Get ready to discover the mouthwatering taste of SydSalt Allium for yourself!
What It's Good On
We recommend cooking or finishing with SydSalt Allium on all your savory bites, but here are some fan favorites to get you started:
Eggs | Avocado Toast | Popcorn | Roasted Potatoes, Chicken, Fish or Veggies | Pizza | Pasta | Salads
Ingredients
Black Truffle | Truffles can take about seven years for truffles to grow, which is why it one of the most expensive and rarest foods.
Roasted Garlic | Roasted garlic has a number of potential health benefits, including reducing the risk of heart disease and improving digestion.
Toasted Onion | Toasting onions can also bring out their natural oils, which can help to enhance their flavor and aroma.
Shallots | Shallots have a mild, sweet flavor, and are rich in antioxidants, helping lower blood pressure and reduce the risk of heart disease.
Rosemary | An aromatic herb that has a pine-like flavor, rosemary can improve digestion, boost the immune system, and reduce inflammation.
Thyme | Thyme is a pungent herb with potential health benefits including aiding digestion and reducing inflammation, and is also used in natural remedies.
Mediterranean Sea Salt | A healthier alternative to refined table salt, Mediterranean sea salt contains a number of trace minerals that are beneficial for the body.