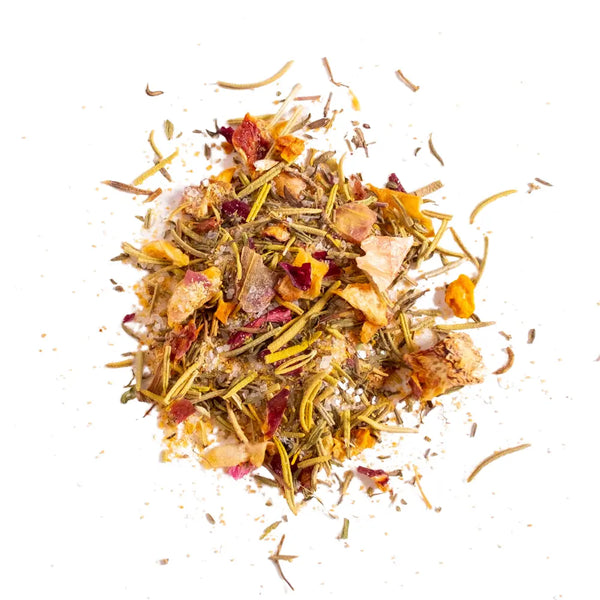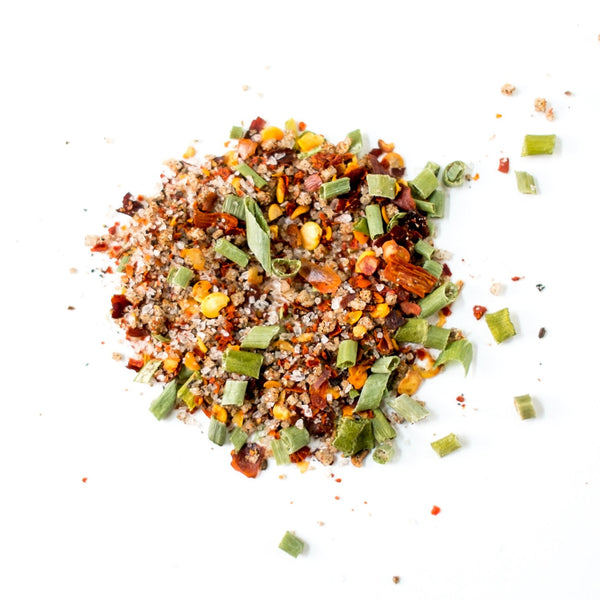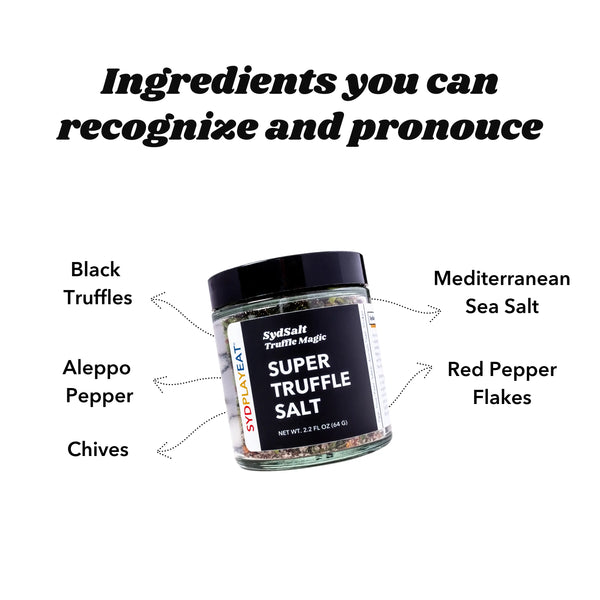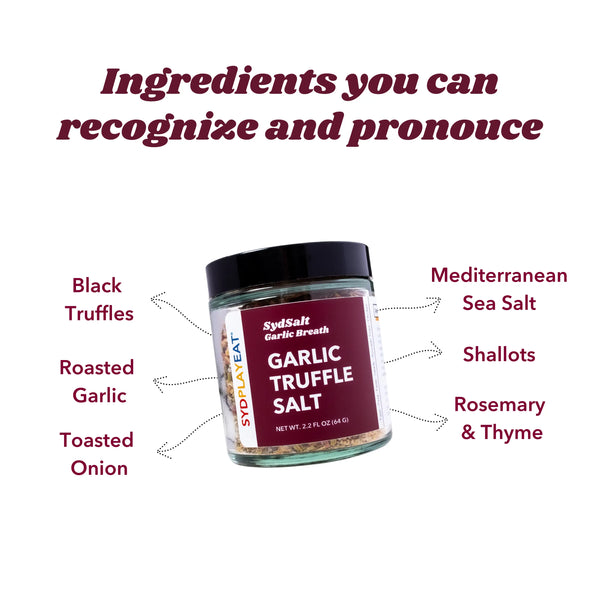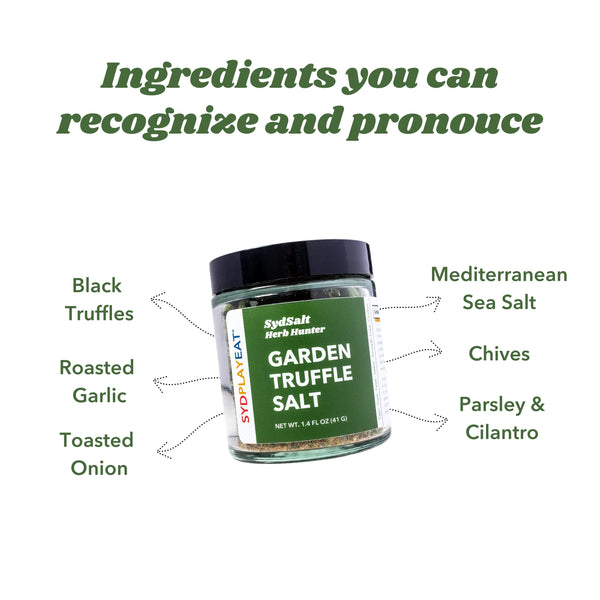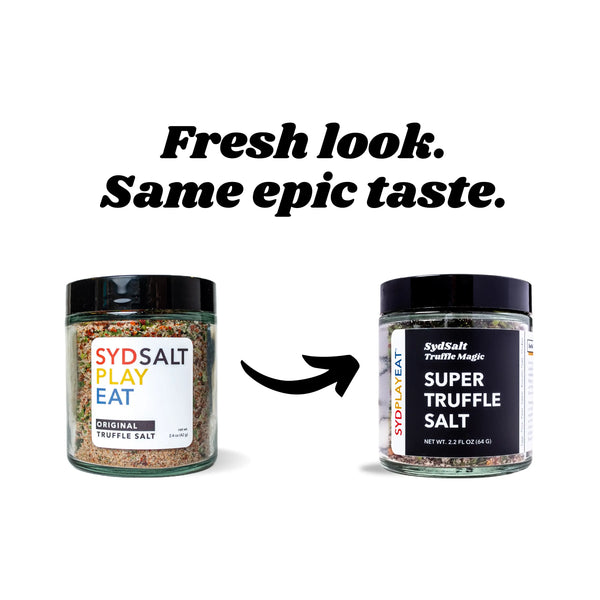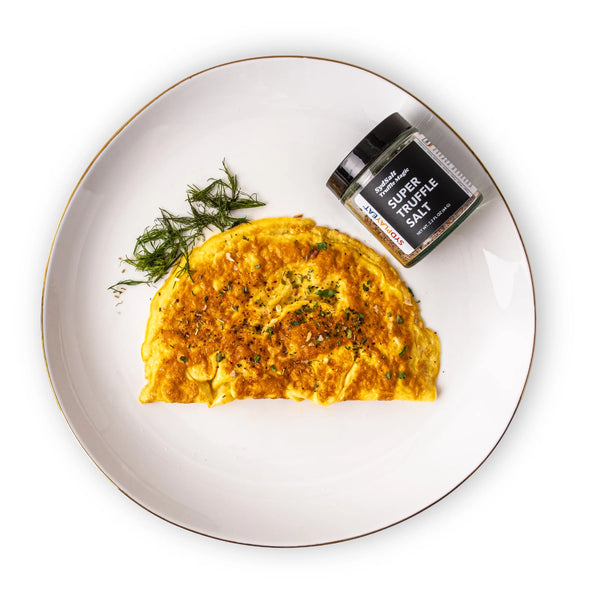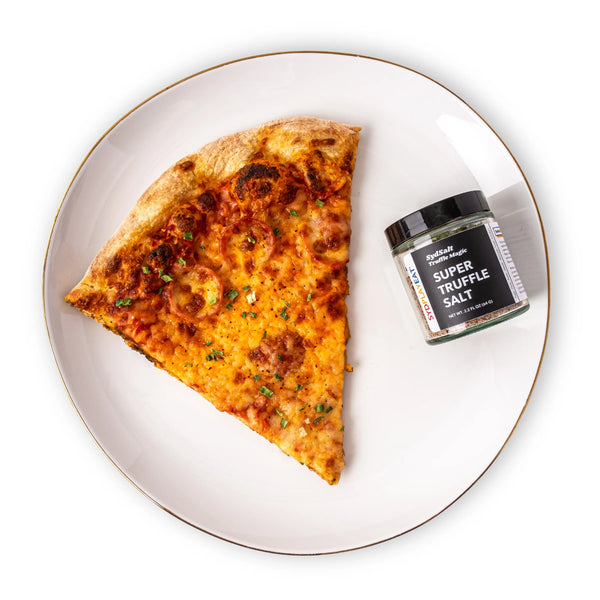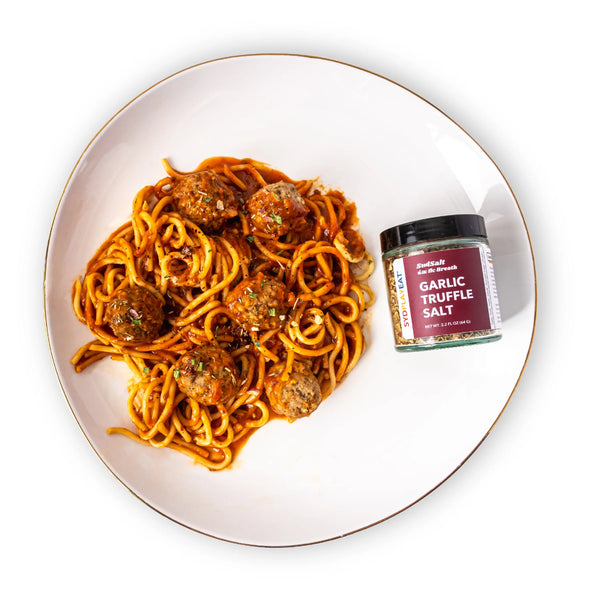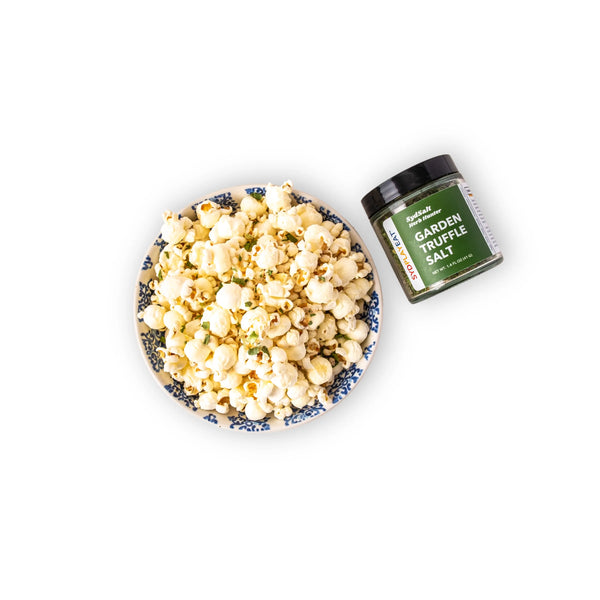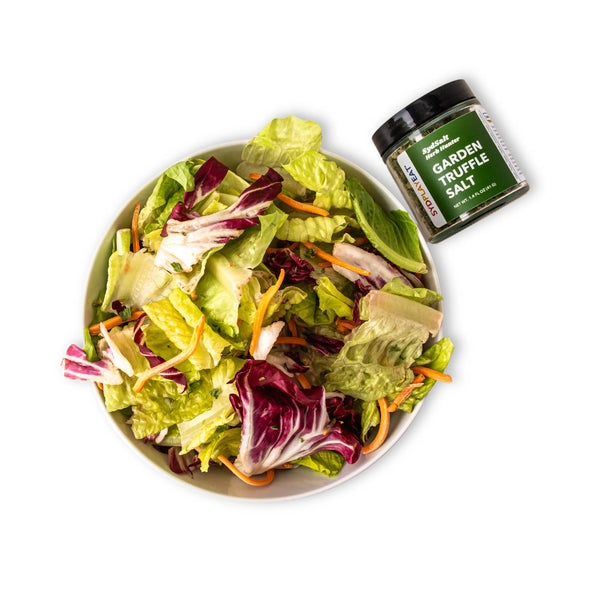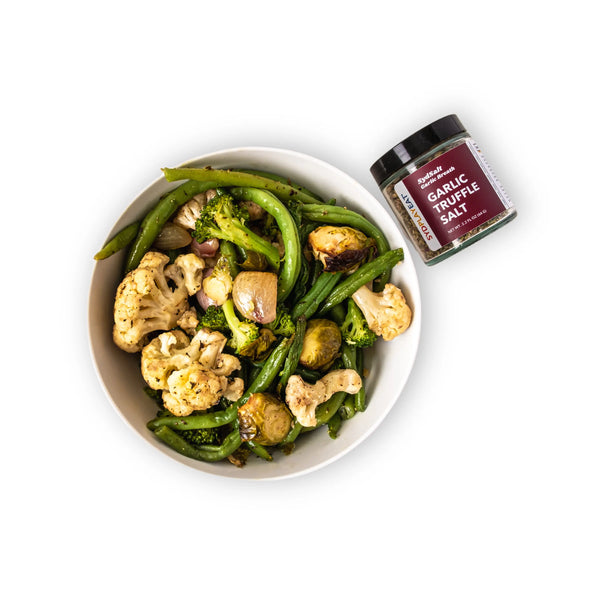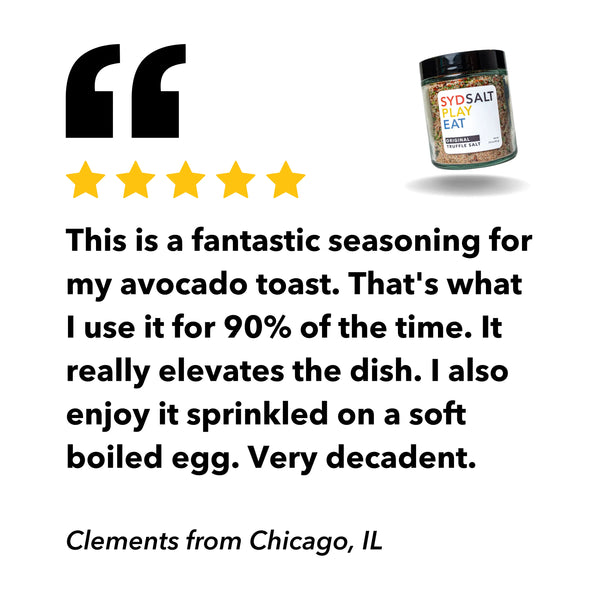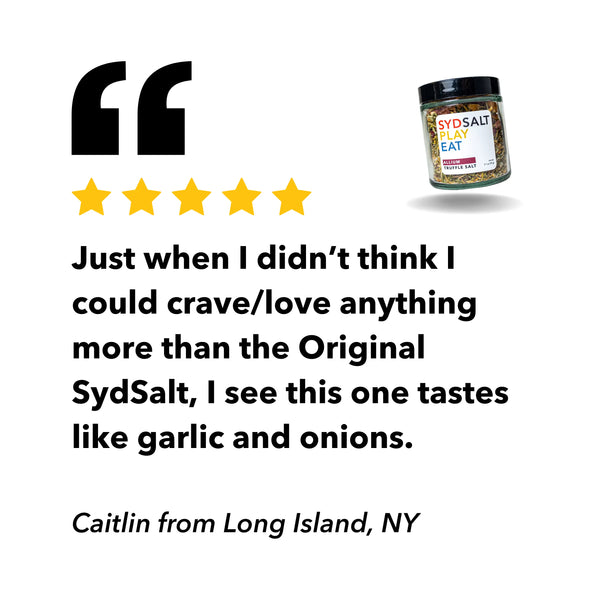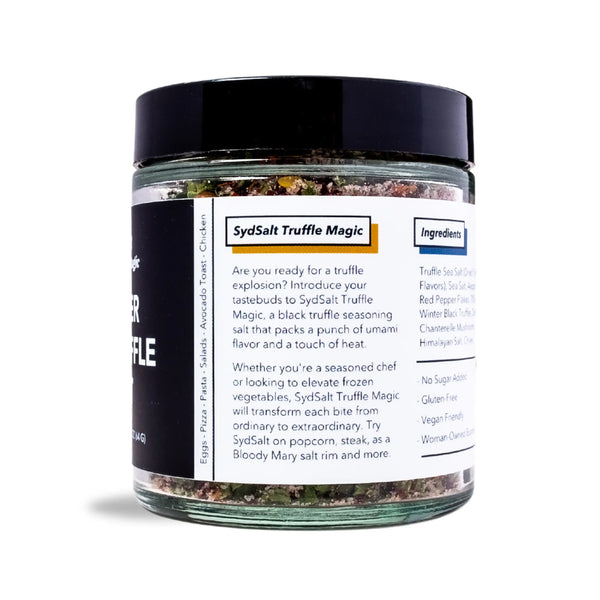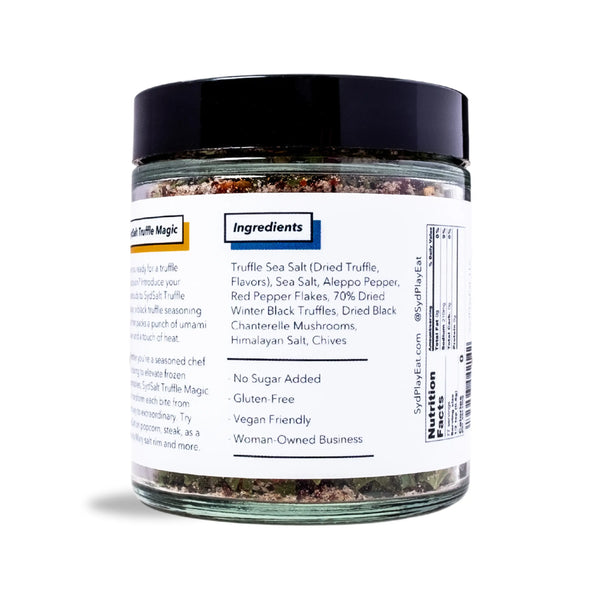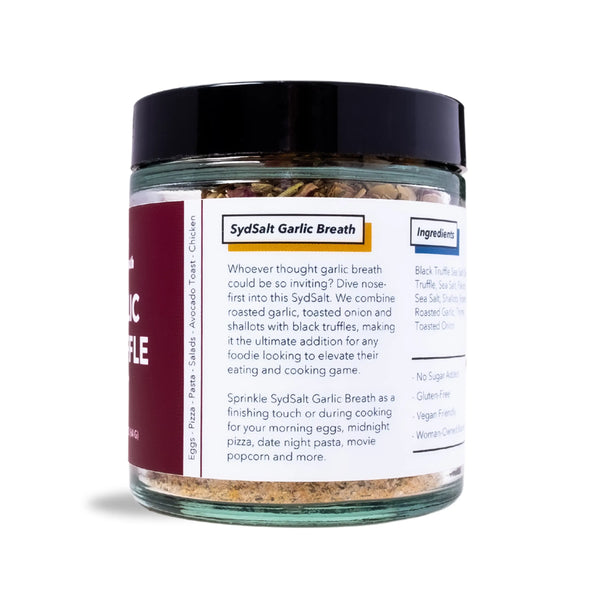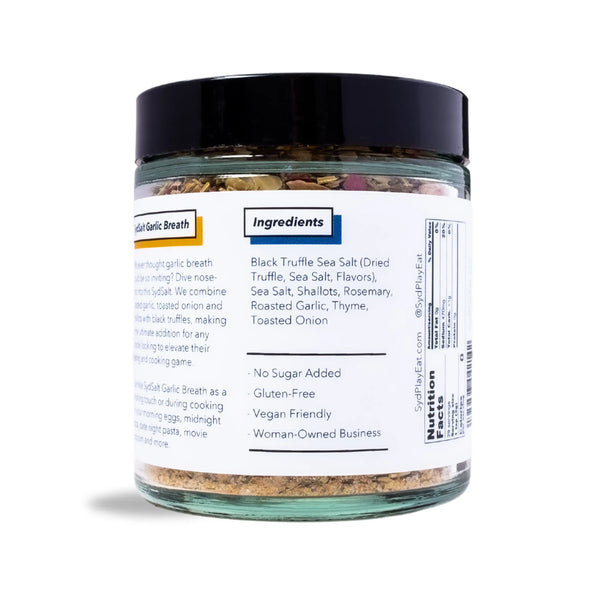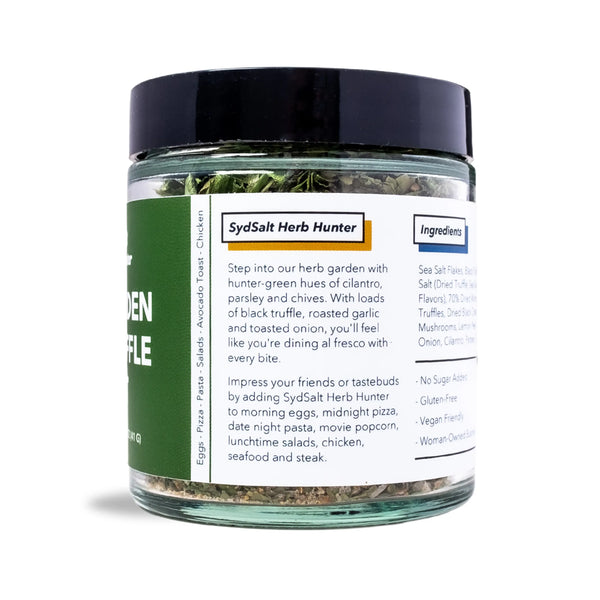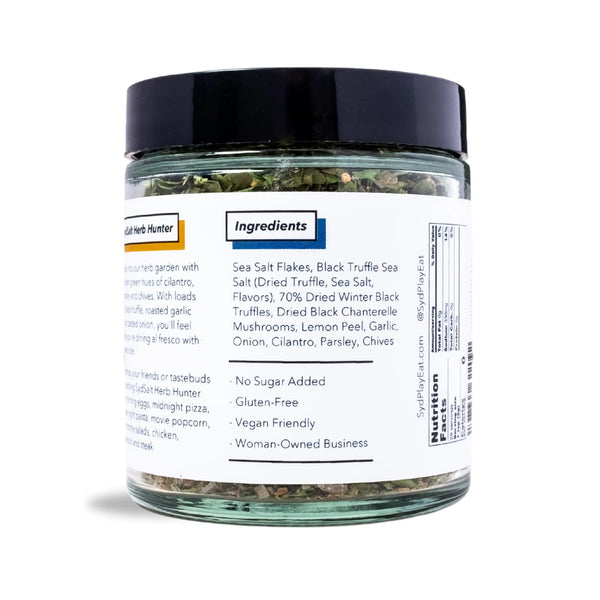 Regular price
$57.00
Sale price
$60.00
SydSalt Set is the ultimate truffle trio for food enthusiasts looking to elevate their at-home cooking game and take their taste buds on a culinary journey. Each jar in this bundle is packed with real black truffles and other gourmet ingredients, providing a unique and intense flavor boost to any dish.
From SydSalt Truffle Magic's umami explosion, to SydSalt Herb Hunter's herb garden undertones, to SydSalt Garlic Breath's punch of garlic and onion, this bundle has something for everyone and every dish. Impress your friends and family with your gourmet chef skills, and indulge in the luxury of truffles with SydSalt Set.
Don't just season your food. SydSalt it.
Free Shipping on $45+ Orders
What It's Good With
Get ready to take your savory bites to the next level with the SydSalt Set, the ultimate truffle seasonings.
Our favorite use of the SydSalt Set is for entertaining. Put out each SydSalt with sliced cucumbers for dipping and have your guests explore the gourmet layers of flavor of each salt.
Whether you're looking to elevate your eggs, avocado toast, pizza, pasta, salads, popcorn, edamame, cucumbers, steak, chicken, fish, or cheese board, the SydSalt Set is the perfect choice.
With its versatility and gourmet flavors, the SydSalt Set is sure to become a fan favorite in your kitchen.