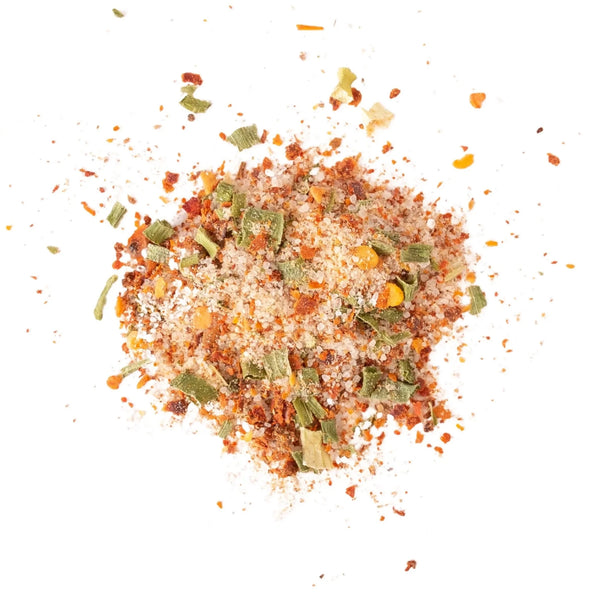 SydSalt Blanc (Coming Back in 2024)
SydSalt Blanc is the ultimate white truffle seasoning salt that elevates every dish to extraordinary. With its rare, hand-selected Italian white truffles, our unique blend promises a tantalizing aroma and exquisite flavor, truly distinguishing itself from other seasonings.
Whether you're dazzling friends and family, setting the stage for a memorable date night, or breathing new life into everyday leftovers, this luxurious seasoning has you covered.
Free Shipping on $45+ Orders
Why You'll Love It
Get ready to wow your tastebuds with SydSalt Blanc, our most luxurious seasoning yet. Made with rare, top-tier white truffles from the hidden corners of Italy, this is the golden ticket to upgrade your culinary game. It's packed with an intoxicating earthy aroma and a flavor punch that'll make you the star of any dinner party or turn your leftovers into a Michelin-star experience.
For the food lovers who crave the best of the best, SydSalt Blanc is your passport to a world of flavor that's usually reserved for the finest gourmet restaurants.
Experience the difference – because ordinary is never an option.
What It's Good On
We recommend cooking or finishing with SydSalt Blanc on all your savory bites, but here are some fan favorites to get you started:
Eggs | Avocado Toast | Popcorn | Roasted Potatoes, Chicken, Fish or Veggies | Pizza | Pasta | Salads
Ingredients
White Truffle | White truffles can take about 7 to 11 years for white truffles to grow, which is why it one of the most expensive and rarest foods.
Aleppo Pepper | This not so spicy pepper has a lemony and raisin-like flavor with a deeply enticing aroma. Go ahead, take a whiff.
Chives | Not only do chives bring a pop of color to a dish, it brings the flavor and aroma of mellow onion and garlic to each bite.
Red Pepper Flakes | Did you know red peppers can treat digestive problems, infections and arthritis? Yup, now you know.
Sea Salt | From the pristine waters of the Mediterranean Sea, this salt is free of pollution and has high evaporation rates, making it a very pure salt.