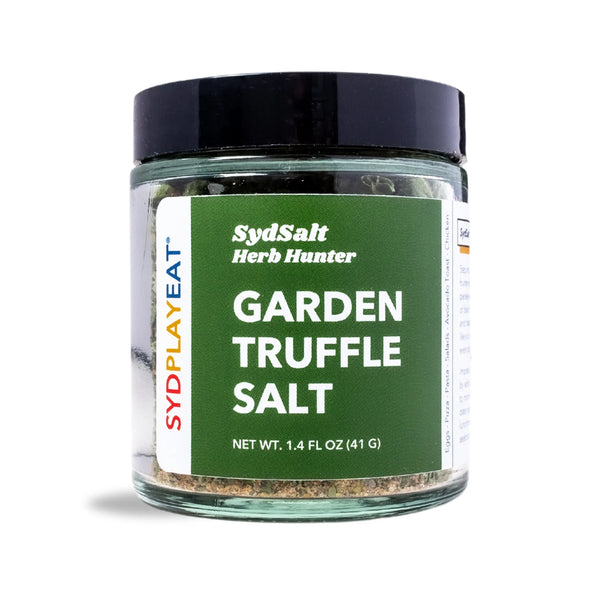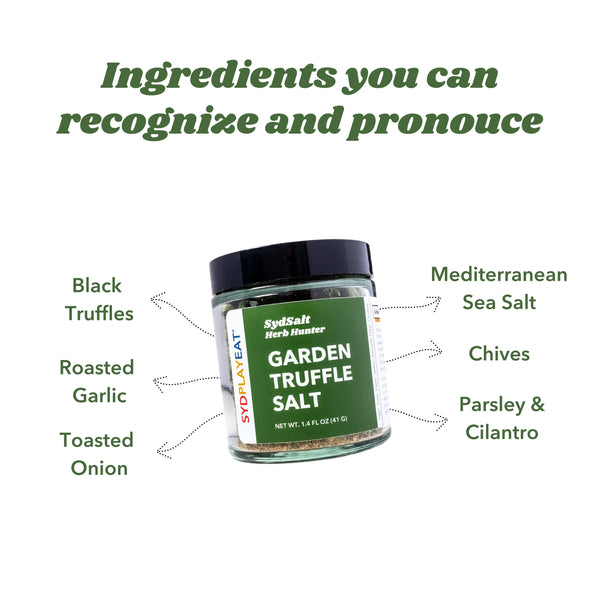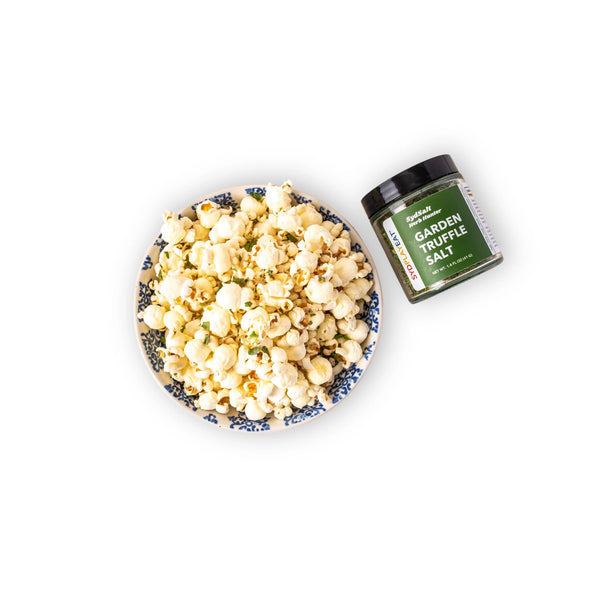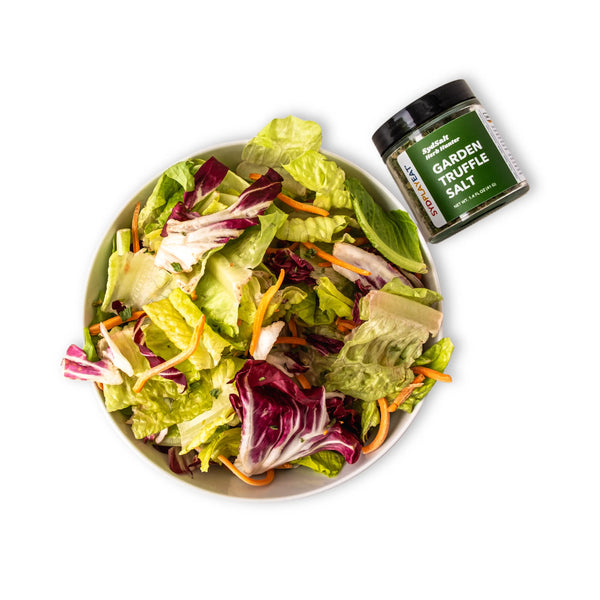 SydSalt Herb Hunter - Garden Truffle Salt
Step into our herb garden with hunter-green hues of cilantro, parsley and chives. With loads of black truffle, roasted garlic and toasted onion, you'll feel like you're dining al fresco with every bite.  
Impress your friends or tastebuds by adding SydSalt Herb Hunter to morning eggs, midnight pizza, date night pasta, movie popcorn, lunchtime salads, chicken, seafood and steak.
Free Shipping on $45+ Orders